Support groups & playgrounds
Peer- and professional-led groups provide opportunities for LGBTQ+ parents and caregivers and prospective parents to meet, explore shared concerns, and build resilience through giving and receiving support. Culturally affirming childcare and refreshments/ dinner always provided with pre-registration.
Check out the support groups available this month:
Prospective & Expectant Parent Support Group
All prospective and expectant LGBTQ+ identified parents. This group provides opportunities for people to meet and network with fellow LGBTQ+ prospective and expectant parents on the often long, complicated, trying (and ultimately rewarding) journey of queer family-building.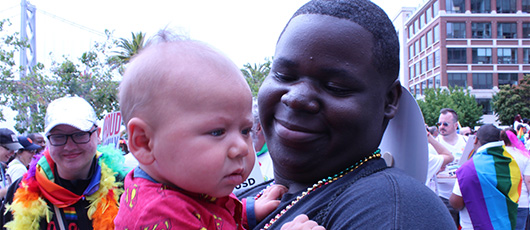 Queer & Trans BIPOC Parent Support Group
A group by and for Black, Indigenous, and People of Color parents, co-parents, and caregivers who identify as queer, trans, &/or same gender-loving people. Issues and ages of kids range widely, brought to the group each time by participants, but the baseline is a space where we BIPOC families are centered.
Trans & Gender Nonconforming Parent Support Group
All trans and gender nonconforming parents, prospective parents, and co-parents connect and share what's on their minds. From the workplace to trans activism, transition to temper tantrums, discuss whatever you'd like to in a safe space with friendly, supportive people. Newcomers welcome! Attendance is free. Refreshments provided. Child care provided upon request.
Biweekly Community Drop-In Support Group
All LGBTQ+ identified parents and caregivers connect and share what's on their minds in an informal, drop-in group. Issues addressed vary based on what community members bring, but the focus is always on how we can support one another as we do what we can to help our families thrive.
Baby & Me Parent-Infant Playgroup
Join us for this fun interactive group for LGBTQ+ parents/caregivers, allies and their infants. Parents and caregivers build community while strengthening their children's psycho-social development and their parent-child bonds.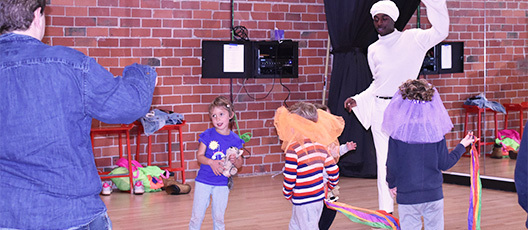 Toddle with Me Music & Movement
Ages 18 months to 5 years
Songs, dances, stories and more: kids shake the sillies out and sweep the boredom away, whilst strengthening gross motor development and social-emotional learning. Their adults deepen bonds with their children and establish vital connections to community.
WORKSHOPS
Topical workshops offer a 1-2 hour, usually interactive opportunity to gather support and resources on both LGBTQ+ specific and general parenting topics in an LGBTQ+ friendly environment.
They're held both at our San Francisco and Oakland offices, and at spaces at partner organizations, all amenable to public transport. Every adult-focussed program includes free childcare and a meal or refreshments for every advanced registrant.
Past workshop topics have included:
Check out the support groups available this month:
Check out the support groups available this month:
In addition to one-time workshops, we also offer multi-week courses in positive parenting.
For many years we've offered Triple P: Positive Parenting Program. For twelve weeks, a small group (usually less than ten participants) is facilitated by extensively trained staff. All curricular material, as well as childcare and a warm meal, is provided as part of the program, which is offered free of charge.
As with all our work, we ask that participants who are able consider donating what they can to enable us to continue to offer these vital resources to those who otherwise wouldn't be able to afford them.
Participants in these series find them an invaluable place to build community among fellow parents and caregivers, and an extremely rare, safe space in which to talk about parenting fails and foibles.
The curriculum is evidence-based and focuses on strengthening the parent-child bond, deepening understanding of early childhood social and emotional development, and proactive means by which adults can help teach – or later, coach – young people in developing effective self-regulation.
Major Yearly Events
We bring family-friendliness to traditional LGBTQ+ community-building events like Pride, and LGBTQ+ families to festive and community-building seasonal events, where families like ours are centered and celebrated.
Referrals
For over twenty years we've been accumulating referrals for LGBTQ+ inclusive supports in areas like family formation, health care, human services, legal advocacy, positive parenting, tools for supporting school inclusiveness, and more.
Our advocacy is focussed on increasing visibility and equity for all LGBTQ families.
We believe that schools should be a positive place to learn where all students are invited and encouraged to be their full selves.