Schools are where our kids spend nearly the entirety of their childhood years, where they learn about their communities and the world around them.
It's where the next generation discovers themselves and the world around them. Since our inception, we've known that changing educational institutions for the better will impact our children's lives fundamentally. The better school staff and teachers understand us, the more accurately and fairly LGBTQ+ people and contributions are portrayed in K-12 curriculum, the more likely it is that our children will have safe spaces to learn–spaces where their families are present, not absent; understood, not maligned.
In the past generation we've come a very long way. And we work day in and day out to support the gains we've made, and ensure that the next generation of LGBTQ+ families thrive–inside schools, and beyond.
Professional Development and Teacher Training
Schools and service agencies should be positive places where all children, youth, and families are valued and encouraged to be their full selves.
Our Family Coalition's Inclusive Schools Program works with families, teachers, administrators, and child-serving professionals to help them understand and implement more equitable practices to serve lesbian, gay, bisexual, transgender, and queer families and their allies.
We offer professional development and family education workshops for preschool, elementary, middle, and high school communities, and we provide service agencies with the most current information and strategies on how to create more inclusive and respectful services for all families, including LGBTQ families.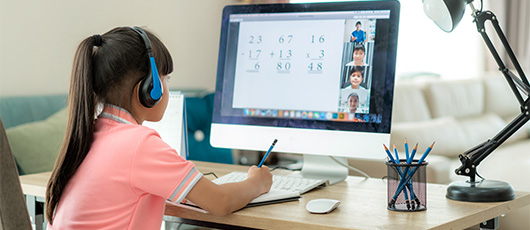 Diversity Practices for Distance Learning
Just as in a physical classroom, a virtual classroom has opportunities to show support for student identity. But navigating the online teaching space brings with it unique opportunities and challenges – from pronouns on a display of names, to online harassment and more.
Help your child's school support LGBTQ-inclusive and anti-bias online learning environments using this fantastic resource developed by OFC in collaboration with our colleagues at ONE Archives.
Teaching LGBT History: An Educator's Guide
Teaching LGBT History: An Educator's Guide has been developed by educational consultant Rob Darrow as part of Our Family Coalition's contributions to the CLIC Project (Content, Literacy, Inquiry, & Citizenship Project). The CLIC Project is part of the Sacramento County Office of Education's Community of Practice, a group of educators working together to support the implementation of California's newly LGBT-inclusive History Social Science Framework. More about the CLIC Project at UC Davis' History Project page.
The guide, along with the additional reference material below, is meant to guide educators as they approach K-12 lesson planning using LGBT history based on the California State History Social Science Framework. For more information about this Framework and the process that led to it, see About the FAIR Education Act.
Resources and References cited in the LGBT History Educator's Guide
Bring Inclusive Schools Training To Your School
OFC's Education Team has offered outstanding, practical workshops to hundreds of educators and school community members across the state. Education Manager Rick Oculto is a nationally certified Welcoming Schools Facilitator, and has trained others in this curriculum statewide.
Workshops can be tailored to your school's needs; here are some of the most in-demand:
LGBTQ History: Teaching the New California History and Social Science Framework
LGBTQ-Focused Education Law and Policy: Understanding Obligations and Protections
Implementing LGBTQ History: From Policy to Practice in your Region
Family Diversity: The Early Childhood Classroom and Making All Families Visible
Gender Inclusion: What is a Gender Spectrum and How Do I Reduce Gender Bias?
Transgender and Non-Binary Students: How to Create Inclusive Spaces for All Genders
Anti-Bullying & Social Emotional Learning: A Welcoming Schools Approach
Family and School Advocacy: Building Coalitions for Sustainable Change
Contact education@ourfamily.org to talk about how we can help support your school.
Creating a welcoming and inclusive environment for children of lgbtq families
school legal responsibilities
Inclusive Schools Trainings
Our Family Coalition works with families, teachers, administrators, and child-serving professionals to create more welcoming schools and agencies to serve LGBTQ families and their allies. We believe that schools should be a positive place to learn where all students are invited and encouraged to be their full selves.
Acorn Woodland Elementary
Alianza Charter School (K-8)
Alta Vista Elementary and Middle Schools
Anna Yates (TK-8)
Berkeley Arts Magnet Elementary
Chabot Elementary
Coronado Elementary
Crocker Highlands Elementary
Emerson Elementary
Emery Secondary School
Fred T. Korematsu Discovery Academy Elementary
Hanna Ranch Elementary
Head Royce (K-12)
Jefferson Elementary
Joaquin Miller
Kaiser Elementary
Kensington Elementary
Korematsu
Lagunitas School District
LeConte Elementary
Logan Elementary
Longwood Elementary
Malcolm X Elementary
Markham Elementary
Marshall Elementary
Oxford Elementary
Park Day School
Rosa Parks Elementary
Sequoia Elementary
Thousand Oak
Vallecito
Washington Elementary
Yu Ming
LGBTQ+ Inclusive Preschools
Bring Inclusive Schools Training To Your School
For years, Our Family Coalition has hosted a LGBTQ+-Inclusive Preschool Fair for parents looking for a school for their little one(s). Schools interested in reaching out to our community participate, while parents and caregivers have the opportunity learn about how the preschools provide a welcoming and inclusive space for LGBTQ+ families.
Check the calendar for date and time of this year's fair
Alta Vista School
Children's Day School
Chinese American International School
Cow Hollow School
Garfield Elementary
Glenridge Cooperative
Grace Cathedral Community Preschool
Hamlin School
Katherine Michiels School
La Scuola International School
Las Luciernagas
Las Mananitas
Live Oak School
Marin Country Day School
Marin Preparatory
Mark Day School
Mi Escuelita en Espanol
Miraloma Cooperative Nursery School
Mission Kids Cooperative
Mission Montessori
Montessori Children's House of the West Coast
Noe Valley Nursery School
Nueva School
Presidio Hill
Presidio Knolls
San Domenico School
SF Day School
SF School
SF Waldorf School
Slippery Fish Co-Op Preschool
The Brandeis School of San Francisco
The Little School
The SF Friends School
The SF Schoolhouse
Town School
Since its passage in 2011, California's FAIR Education Act ensures that schools integrate factual information about social movements, current events and history of people with disabilities and LGBTQ+ people into existing social studies lessons. It also prevents schools from using inaccurate or discriminatory instructional materials.
Our Family Coalition's Education Team actively works with schools and districts statewide to develop comprehensive and inclusive curriculum for students. Visit the Teaching LGBTQ History website to access a trove of instructional resources that include LGBTQ+ families and individuals. Lesson plans, resources, and further trainings for educators, students, and families.